2009
03.04
Elysium 3d is a newly collaborative effort between Tom Miller and Daniel Broadway. While it still serves as the main base of operation for Tom for portfolio efforts and job seeking, it now combines the efforts of both Tom and Daniel for providing tips, tricks, insight, and tomfoolery (no pun intended) in the wide world of CG.
Tom Miller
Tom's 3d start of interest is all thanks to Star Wars. At the young impressionable age of 12, The Phantom Menace was released and at that point he decided that CG was his career path in life.
He promptly forgot all about it and carried on with school until 2003 when he remembered he liked 3d after Attack of the Clones was released the previous year. Starting with Animation: Master and working through to 3ds max, he's been nearly fully self-taught since. Recently, he has provided effects for two independent films alongside Daniel Broadway and is currently finishing shots for the highly anticipated Star Wars fanfilm Threads of Destiny (initial work began in late 2005), slated for release in the middle of 2009. Tom is a graduate from Purdue University with a BS in Computer Graphics Technology and currently a VFX Artist at Green Grass Studios in Dallas.
Daniel Broadway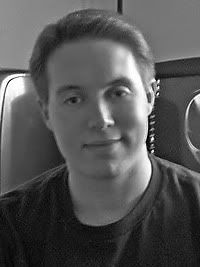 Daniel's love of visual effects started at a very young age with Star Wars.  As a child, he would build model kits of space ships, and film them with his parents camcorder, trying to recreate the amazing effects seen in the movies.
Around 1993, when the first Jurassic Park movie came out, he learned of CGI's role in visual effects, and how it was changing the game.  Daniel began to learn CGI while a junior in high school, eventually deciding to make it a career path.
In 2006, Daniel got his first professional visual effects gig serving as Visual Effects Supervisor for "20 Years After", and then worked his second film in 2009 as visual effects artist on "A Lonely Place For Dying".
Daniel is now a professional motion graphics artist at an NBC affiliate news station, and a freelance visual effects artist.